Every Day Hero Program
We work closely with all of our Everyday Heroes to offer special pricing to show our appreciation to those that make our lives safer: Police Departments, Fire Departments, EMT's, and all branches of military.
Special Low APR financing, free state inspections, and enormous discounts are a few of the things we do to show our appreciation for everything our Military and First responders do for us on a daily basis.
All of these programs are offered to the families of Military and first responders as well because we recognize the sacrifices that they make to support their everyday Hero.
Contact us today and let us know that you're part of our Everyday Heroes program so we can show you how much you mean to us!
---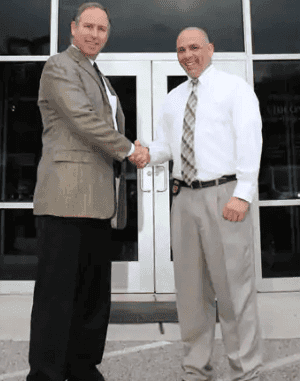 Arty Erle
---
Upper Darby Detective Arty Erle is the perfect example of an Every Day Hero and the fitting recipient of the 1st ever Frank C Video Every Day Hero Award. Detective Erle, a Cancer survivor, father of one and Police Officer in Upper Darby Township since 2000 still finds time to help out as an assistant coach with the Interboro Bucs Wrestling Team. Arty personifies everything we here look for in honoring our Every Day Heroes and we would like to take the time to recognize his dedication to his family, his friends and his community. Frank C Videon Inc will be making a donation in Arty's name to the Interboro Bucs Wrestling Program. If you would like to honor an Every Day Hero please send us an email to [email protected]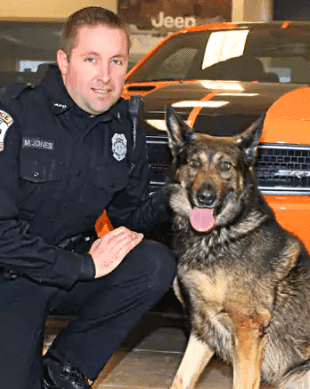 Mikell Jones and Jax
---
Mikell Jones is yet another perfect example of an Every Day Hero. Mikell has been an Aston Township police officer since 9/11/02. He has been a K-9 handler since September of 2008. Jax, Mikell's partner was born 6/10/07 in Slovakia. Mikell speaks all his commands to Jax in Czech. Jax is trained in narcotics detection and patrol making him a duel purpose K-9. He is also trained in tracking and handler protection. When Jax is off-duty he likes to spend time running in the back yard with Mikell's other two dogs, Casper and Bear. Mikell takes Jax on long distance runs around town to maintain the endurance that Jax requires. While Mikell is off duty he spends time with his daughters, McKenzie and Kailyn and his wife, Jen. If you would like to honor an Every Day Hero please send us an email to [email protected]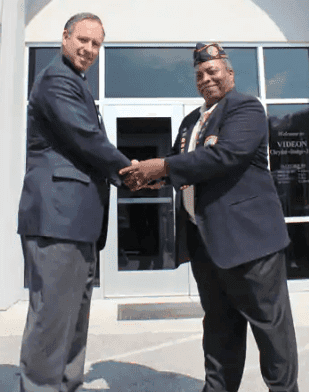 Charles Brown
---
Armed Services and Veterans Affairs Committee & Advocate
1619 W. Cecil B. Moore Ave, Philadelphia, PA 19121
Pennsylvania State Conference of NAACP Branches #2346
Charles Brown, first started his military career in the Marine Corps in 1970, but once through basic training he was told that due to his "flat feet" the Marines could not use him. Charles did not stop there, he then went to the US Army where he was stationed in many parts of the world to serve and protect his country. In 1979 he went with 193rd in Bde NCO Acedeme in Panama where he was promoted to SGT. While in the military Charles received several medals for merit and leadership. Charles now lives in Philadelphia, PA where he is a life member of the Disabled American Veterans Chapter 101 (DAV). Charles, now a figure head of the DOV, has over 1,000 hours of volunteer service donated to the DAV, as well as a member of the PA NAACP. Today Charles works as a Veterans Advocate for Veterans and their Dependents in the State of PA. You can see more information about his cause, here. www.veteranssupport.com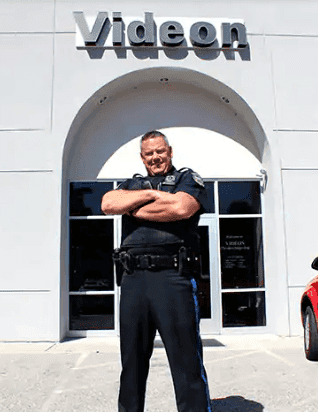 Tommy Thompson
---
In 1991 Folcroft Native Tommy Thompson joined the United States Marines after graduating from Monsignor Bonner. After serving in Operation Restore Hope, Tom briefly worked at a Chrysler Dealership before finding his calling as a Police Officer in Sharon Hill, PA and then joining the Upper Darby Police in 2008. Just last week while on duty Tom responded to a medical emergency and delivered a healthy baby in the Bywood section of the Township. Tom lives in Drexel Hill with his wife and children and enjoys attending his kids little league games and Tom is a glowing example of an Every Day Hero and we are very proud to call Tom a friend and customer here at Videon Chrysler Dodge Jeep RAM.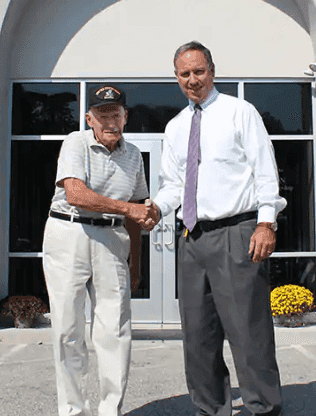 John List
---
After basic training in Bainbridge, MD, John served on the USS North Carolina as part of the Pacific Theatre of Operations defending the South Pacific. He was on the shakedown cruise of the second USS Juneau in the South Atlantic patrolling in the Guantanamo Bay, Cuba; San Juan, Puerto Rico; & Kingston, Jamaica areas.
John joined the Navy Seabees Reserves, stationed on Guam as part of the 103rd Naval Construction Battalion. He was also in Sasebo, Japan; Pohang, South Korea. John was in the Battle of Heartbreak Ridge, one of the several major engagements in the hills of North Korea a few miles north of the 38th parallel (The pre-war boundary between North & South Korea).
Today John serves his community as an active member of Aetna Hose Hook and Ladder Company in Newark, DE serving as a State Fire Policeman.